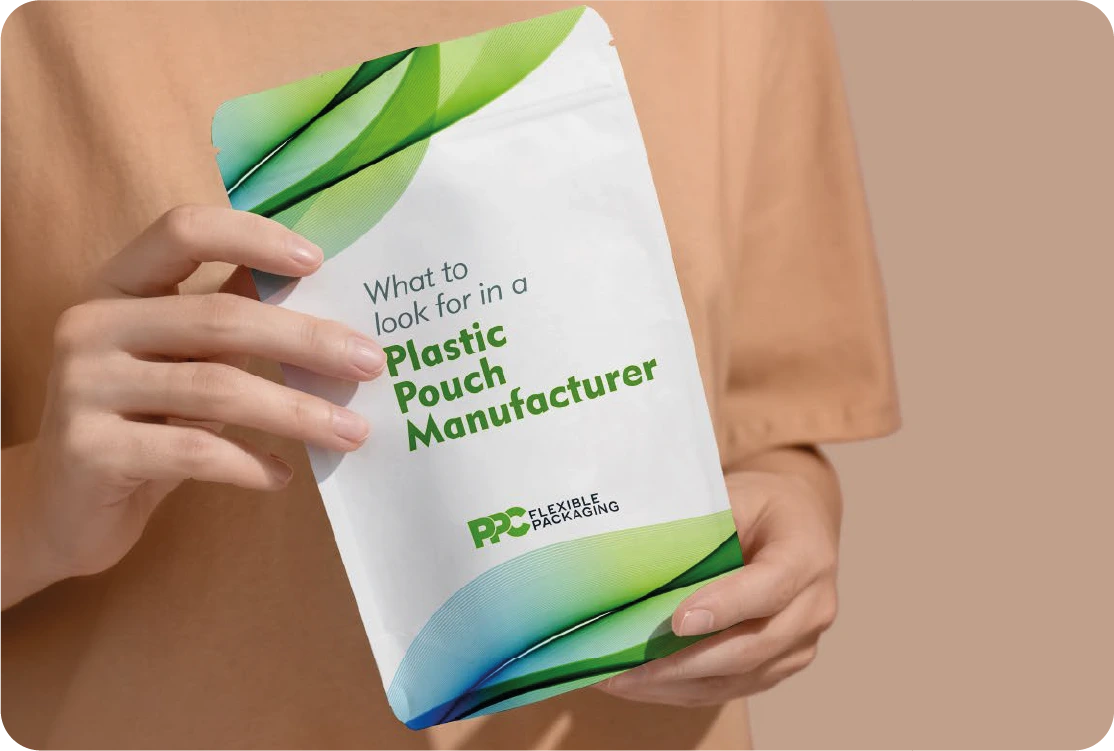 Choosing the perfect food packaging is a critical decision for your brand. One widely accepted packaging option is flexible pouches because of their versatility and benefits. If you have decided to use flexible packaging, the next big decision is choosing a plastic pouch manufacturer. Below we dive into how to find a plastic pouch manufacturer you can trust that will meet your needs.
Identifying a Plastic Pouch Manufacturer That Meets Your Needs
Your plastic pouch manufacturer is a critical component of your supply chain. Providing on-time delivery and quality products should be a given, but you should be aware of factors that could impact this. Characteristics to look for in a pouch manufacturer include experience, technical knowledge, innovative solutions, and certifications that may
apply to your industry.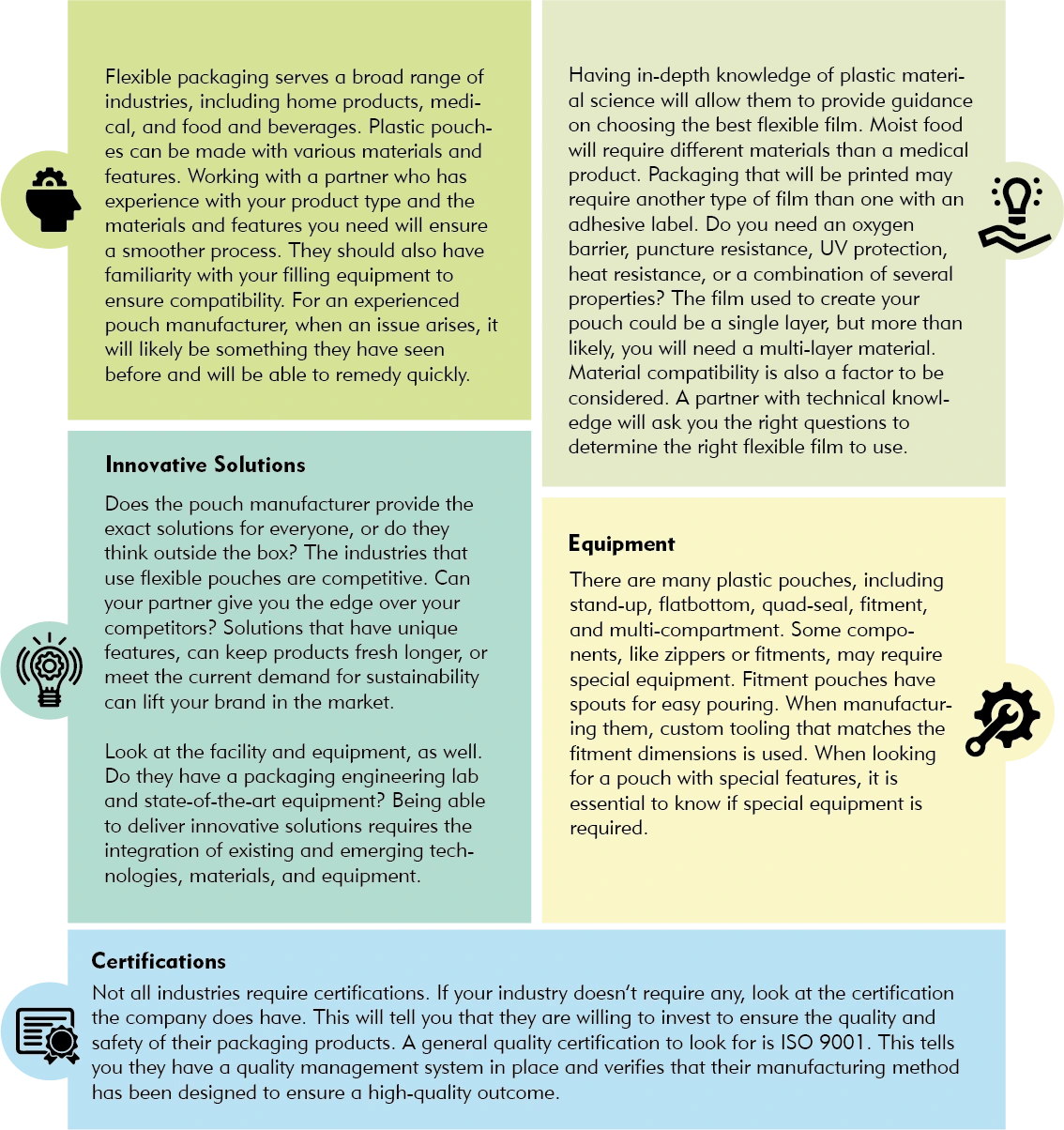 A Trusted Plastic Pouch Manufacturer
PPC Flexible Packaging combines the worlds of art and science to deliver innovative pouches with vivid graphics that will protect your product and delight your customers.
With experience across multiple industries, including food and beverages, pet care, healthcare, specialty packaging, produce, and floral, we have the technology, resources, and expertise to design and manufacture exceptional quality pouches that will meet your needs. We offer a wide variety of packaging formats and features, and our experts can help you find the right combinations of materials, features, and graphics to reflect your brand's style.
As an ISO 9001-certified company, we have a stringent quality system that exceeds these standards to ensure consistency in everything we do. In addition, we hold SQF level II certification, also known as the "Certified HACCP-Based Food Safety Plan, to verify that we meet food safety standards. To demonstrate our print quality, we are a GMI-certified print facility. Our print technology provides tight brand
color standards through ColorCert monitoring. The certifications we hold demonstrate our commitment to providing products that will meet your expectation every time.
When you need plastic pouches that put your brand above the rest, we can help. Contact our team to start creating Purposeful, Powerful Packaging.
Contact us for your flexible packaging needs today!