PPC Flexible Packaging ™ Launches Sustainability Portfolio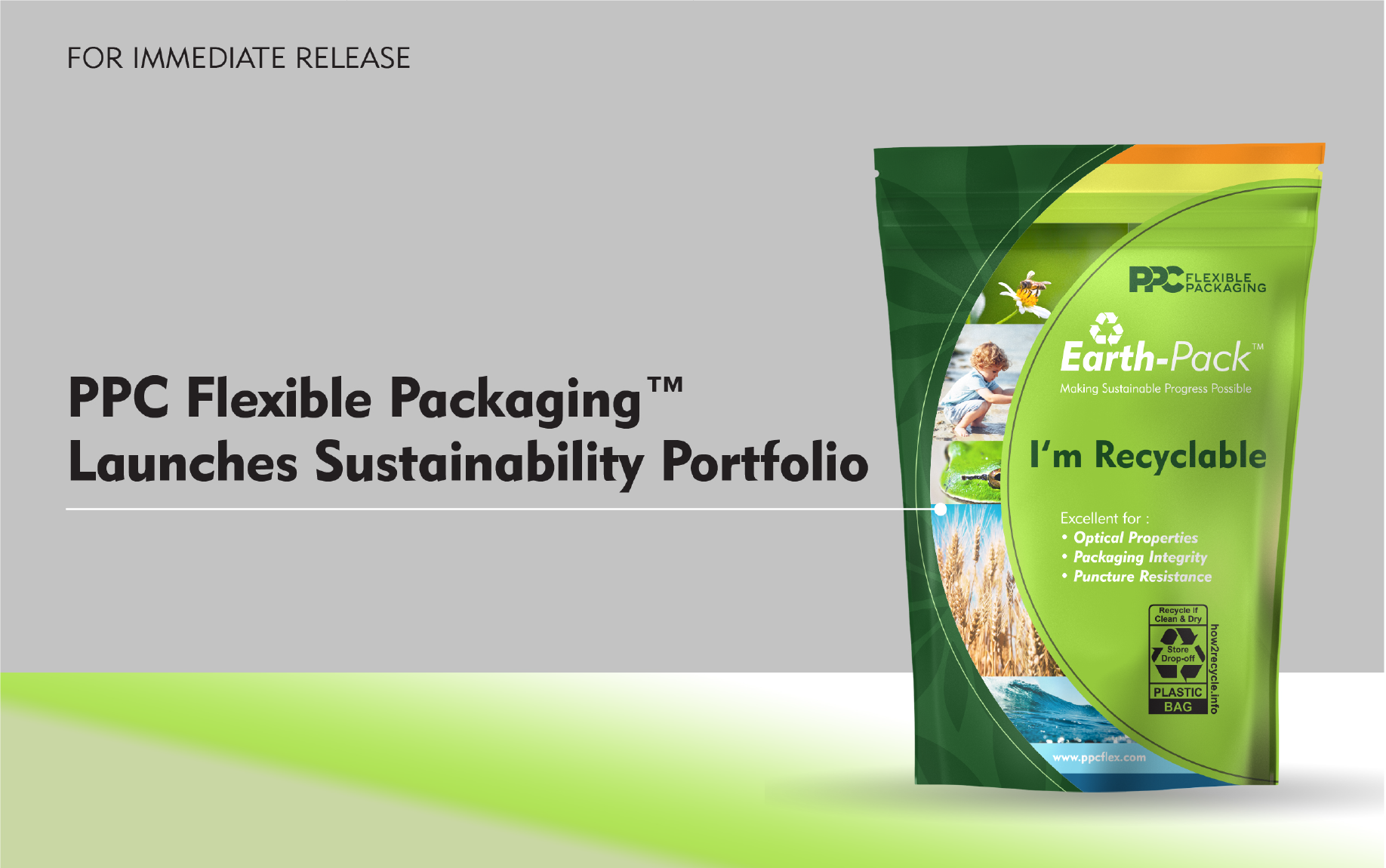 Buffalo Grove, IL, September 23, 2019 — PPC Flexible Packaging™ , LLC a leading provider of custom flexible packaging for specialty food, healthcare, and horticultural markets, is proud to announce PPC Green™ , their new sustainability portfolio.
The launch of PPC Green™ includes new eco-friendly products such as new recyclable and compostable pouches. Earth Pack™ is a fully recyclable pouch that can be recycled with the How2Recycle Label initiative, a standardized labeling system that clearly communicates recycling instructions to the public.
To find out more visit www.How2Recycle.info.
The new Bio-Pouch™ is a plant based, annually renewable, compostable pouch that will biodegrade in industrial composting facilities per conditions set by ASTM D6400.
PPC Green' also highlights the companies sustainable manufacturing practices at each of its six manufacturing sites, which includes recycling and re-use of raw materials and packaging, improving air and water consumption with state-of-the-art laser anilox cleaning systems and the use of regenerative thermal oxidizers at all facilities.
Driven by a desire to preserve a healthy environment for future generations, PPC Flexible Packaging™ makes it a top priority to set a cleaner, greener standard for the packaging industry. As a result, their commitment to environmental sustainability is evident in each step of their manufacturing processes, from selection of materials, to product development, to manufacturing and freight.
ABOUT PPC FLEXIBLE PACKAGING™
Based in Buffalo Grove, Illinois, PPC Flexible Packaging™ is a leading provider of cleanroom and consumer packaging for the healthcare, snack, organic, "better for you," horticultural and produce markets. The company excels in the design of value-added printed, laminated, stand-up pouch and re-closable packaging for the most demanding applications. With six plants throughout North and South America and in-house graphics and plate-making capabilities, PPC Flexible Packaging™ is focused on exceptional speed to market and excels in delivering service, quality, technology and innovation to its valued customer base.
Leading companies choose PPC Flex