PPC FLEXIBLE PACKAGING IS PROUD TO ANNOUNCE THE COMMISSIONING OF THEIR NEWEST CLEANROOM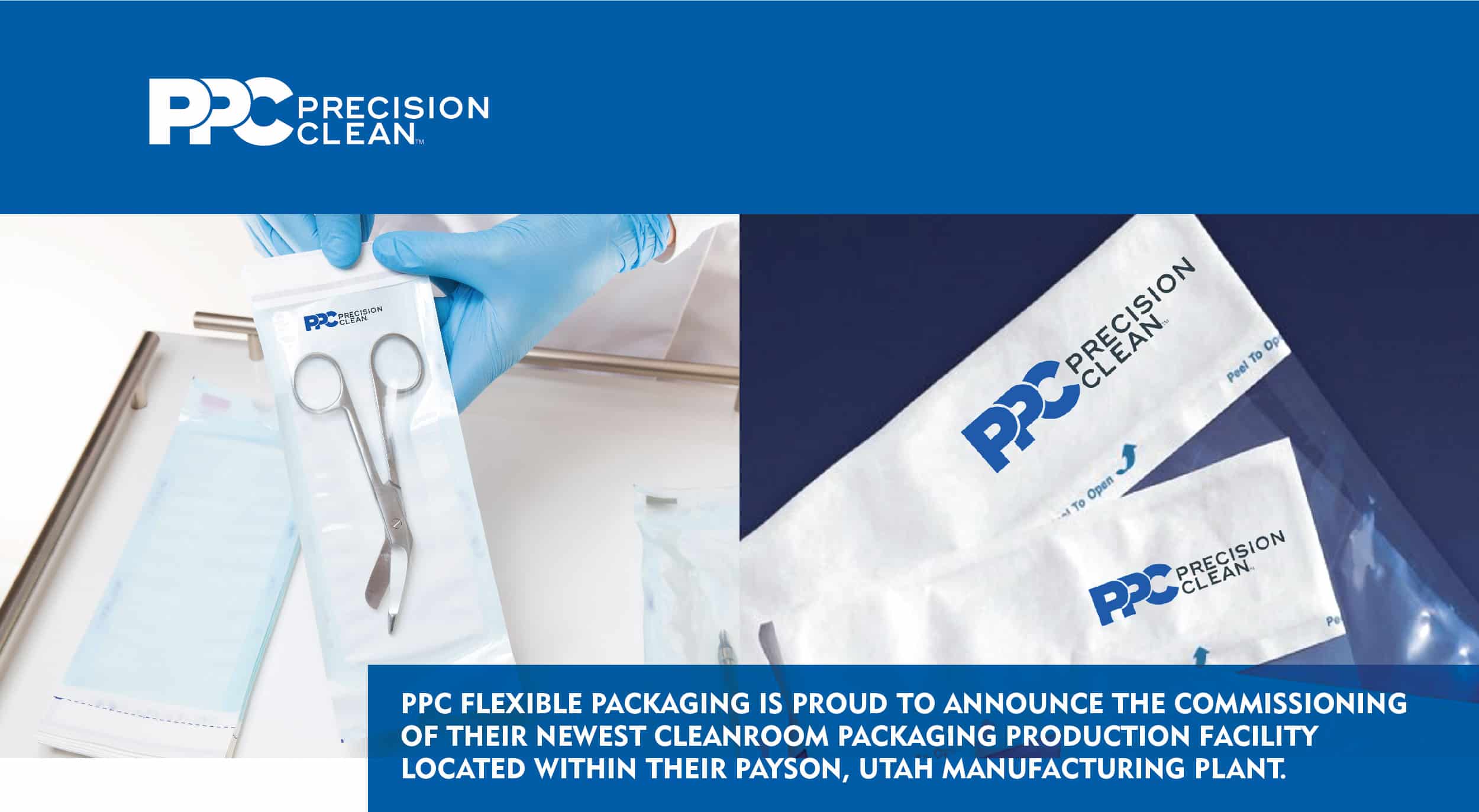 Buffalo Grove, IL, October 15, 2020 — PPC Flexible Packaging is proud to announce the commissioning of their newest cleanroom packaging production facility located within their Payson, Utah manufacturing plant. This investment marks PPC's third major capital project to support its growing healthcare flexible packaging franchise, PPC Precision Clean, which was founded in 1969 by industry pioneer Donald Fisher and has generated above market growth each year since.
This latest expansion was essential to meet addressable cleanroom packaging market increases across all North American geographies but primarily the western region. The Payson operation will complement and provide redundancy for two existing cleanroom operations located in its mid-west Buffalo Grove, Illinois facility. It is anticipated the facility will receive ISO Class 4 and 7 registration, mirroring all prior PPC Precision Clean operations and has been appointed with the latest technology, state of the art pouch and bag making production lines.
PPC Flexible Packaging has identified cleanroom certified flexible packaging as key product lines to serve its growing healthcare, medical, life sciences, pharmaceutical, critical environment components and microelectronics markets.
ABOUT PPC FLEXIBLE PACKAGING™
Based in Buffalo Grove, Illinois, PPC Flexible Packaging™ is a leading provider of cleanroom and consumer packaging for the healthcare, nutraceutical, health and beauty, snack, organic, "better for you," horticultural and produce markets. The company excels in the design of value-added printed, laminated, stand-up pouch and re-closable packaging for the most demanding applications. With seven plants throughout North and South America and in-house graphics and plate-making capabilities, PPC Flexible Packaging™ is focused on exceptional speed to market and excels in delivering service, quality, technology and innovation to its valued customer base.
Leading companies choose PPC Flex