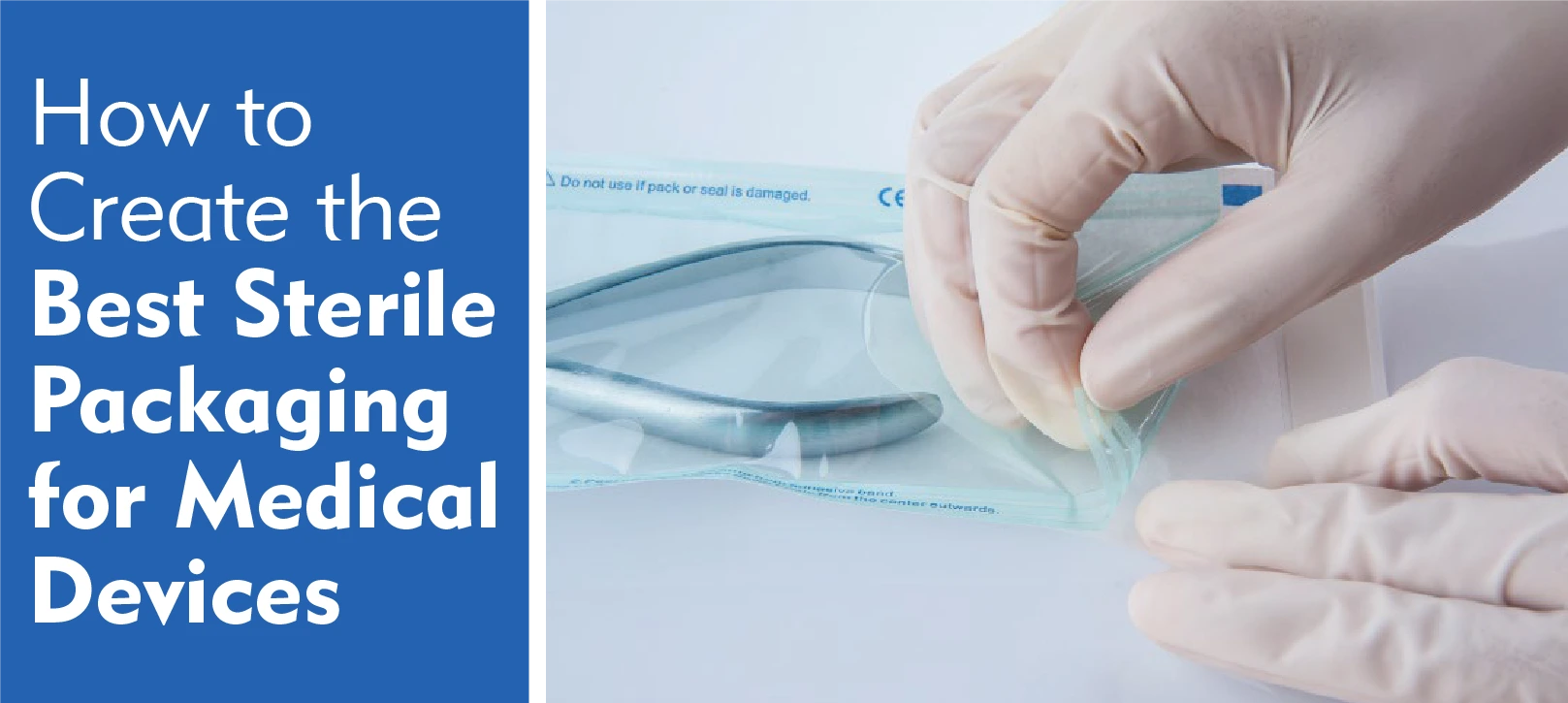 The Importance of Sterile Packaging for Medical Devices
Medical packaging must be of the highest quality to prevent the entrance of microorganisms and ensure sterility. Without sterile packaging for medical devices, you risk contamination and — ultimately — your patient's health. So, how do you nd a company that creates sterile packaging for medical devices?
At PPC Flexible Packaging, we're dedicated to providing the best packaging for a variety of medical partners. Here, we'll discuss the steps to creating the highest quality packaging for your needs.
A Step-by-Step Guide to Creating Sterile Packaging for Medical Devices
1 – Find a Reputable Packaging Provider
The first step towards creating quality packaging is working with a reputable packaging provider. At PPC, we have years of experience in creating sterile packaging for the medical industry. In fact, we can create packaging for pharmaceutical, medical, healthcare, life sciences, Biotech, cleanroom consumables, critical environment components, microelectronics, and nutraceuticals. As an ISO, NASA, and Biotech certified company, we're ready to take on even the most complex packaging projects. We can also certify to IEST and Mil-Spec standards, if needed.
2. Choose Your Material and Package Type
Flexible packaging materials are one of the most common and effective ways to package medical devices. Flexible pouches are great for gamma, steam, EtO, and hydrogen peroxide sterilization. Breather pouches are a common choice for Tyvek based non-peel pouches. Header pouches are great for Tyvek or Coex window formats. These can come in peel and non-peel formats. Finally, chevron peel pouches are optimal for easy access and sterile presentation.
The type of hermetic closure you use can streamline the opening process for the end-user. These closures may include tear notches and slits, scoring or perforating, and press and seal zippers.
Branding your package with your company's logo or colors can convey a sense of trust to the end-user. Additionally, you can design your package to include instructional or warning text, to ensure the safety of the end-user and the patient all while maintaining the cleanliness and sterility of the pouch.
Once you've decided on all the above items, your packaging manufacturer will create the validation trials. Approve this version, and you'll be ready to take your packaging to the market.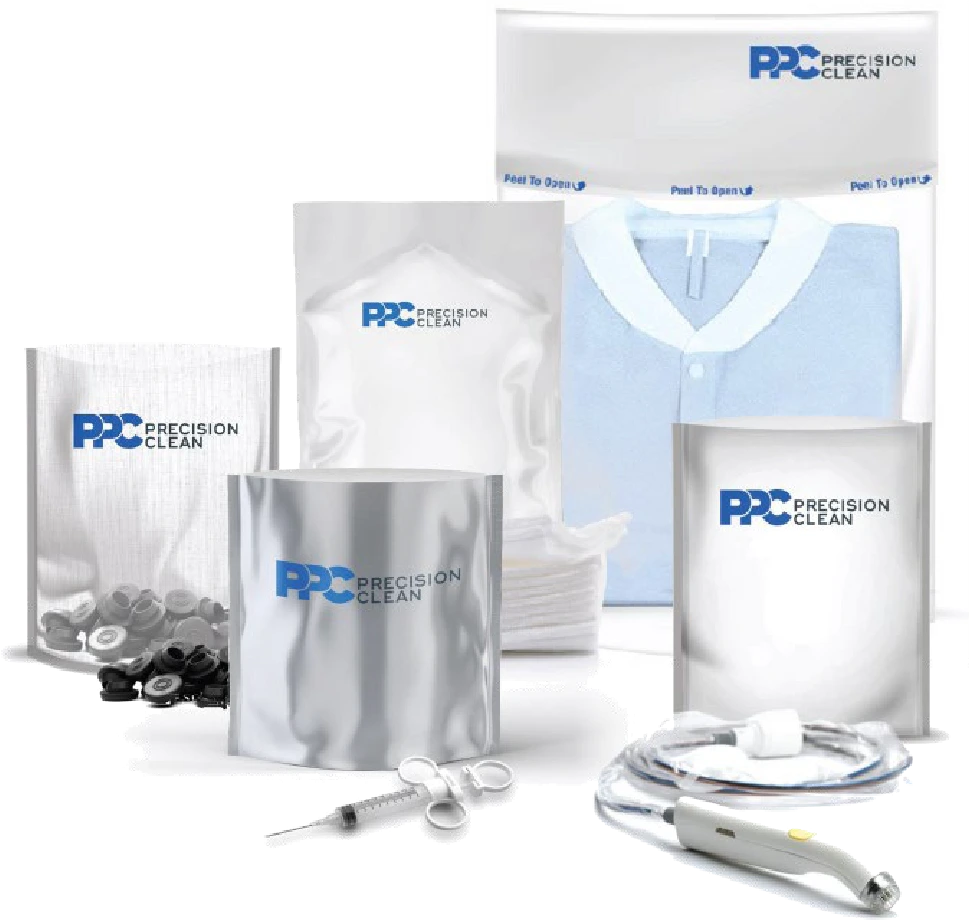 Work with an Experienced Sterile Packaging Provider
Since our inception, PPC Flexible Packaging has grown into a custom packaging provider for a wide range of industries, including the medical, biotech, and pharmaceutical sectors. Our medical subset — PPC Precision Clean™ — has steadily grown and evolved into a premier cleanroom packaging manufacturer. Our capabilities and speed-to-market have always been our greatest strength — establishing us as a trusted leader within our consumer and cleanroom markets.
Quality is at the root of everything we do. All of our Precision Clean® Cleanroom products are produced in our state-of-the-art ISO Class 4 and ISO Class 7 Cleanroom. We also employ a comprehensive ISO certied quality system, a continuous environmental monitoring Climet system, and a fully equipped laboratory.
In addition to our strict Cleanroom standards, we manufacture each order from its own exclusive raw material lot to ensure the highest standards of traceability and quality. Our raw materials are certied to
specic surface cleanliness levels, leachables and extractables, and o gassing levels. Lastly, our warehouse has clearly designated raw material, nished goods, quarantine areas, and a state-of-the-art bar coding system that ensures complete traceability. This facility has been inspected by the EPA and is current to all environmental standards.
Want to know more about our healthcare packaging services?
Download our comprehensive brochure here.
Let's Make Something Great Together
Are you ready to start your sterile packaging for medical devices? At PPC Flexible Packaging, we're here to transform the way you experience the art, science, and possibilities of packaging. Contact our team for an initial consultation.